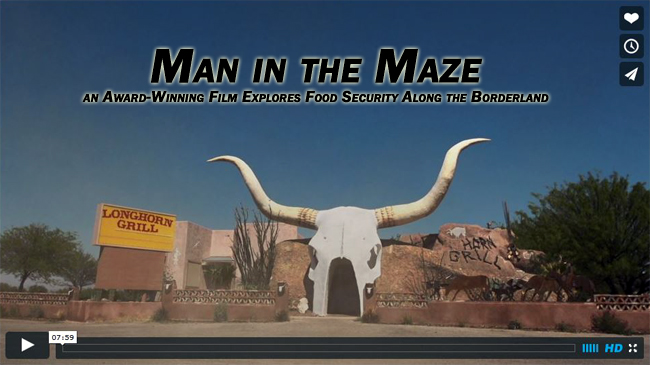 THOSE OF US who live close to the Nogales port of entry (about 90 miles south of Tucson) are at least dimly aware of the colossal flow of fresh produce that crosses the border from Mexico every day. The food helps sustain us, but there is also an appalling amount wasted that could improve the lives of people in need of improved food security.
Today I became aware of a short documentary film that explores several facets of this reality. The film-makers did such a fine job that they were honored with a Short Film Challenge award from the Sundance Institute.

I learned about this remarkable piece of story-telling from a great article on Tucson.com by Kathleen Allen. She did solid job of collecting relevant links and comments about the film.
Although not addressed directly in the film or article, I think part of the challenge may relate to long and costly delays at the border crossing. I wrote about this issue here in a 2009 Tirade, "Watching the Wheels."
© Copyright 2015 James Tenser